The next day July 23 the new products obtained in the development of proyectodel be presented at the Lurederra Technology Center "Recycling and reusing of all wastes produced During olive oil production in order to Develop high added value products (RECYWASTEOLHIVA) – ECO / 11 / 304331 "during the celebration of the Cluster Meeting of the project.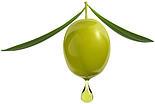 In the day it will also feature the participation of different LIFE and Eco-innovation related to waste recovery projects.
The main objective of the project is to recycle and reuse waste generated during the production of olive oil in order to develop products with high added value.
The Recywasteolhiva project, contract number ECO / 11/304331 has a budget of € 1,588,427 and the amount with which the European Commission contributes amounts to a total of 794,212 €.